Years Experience Combined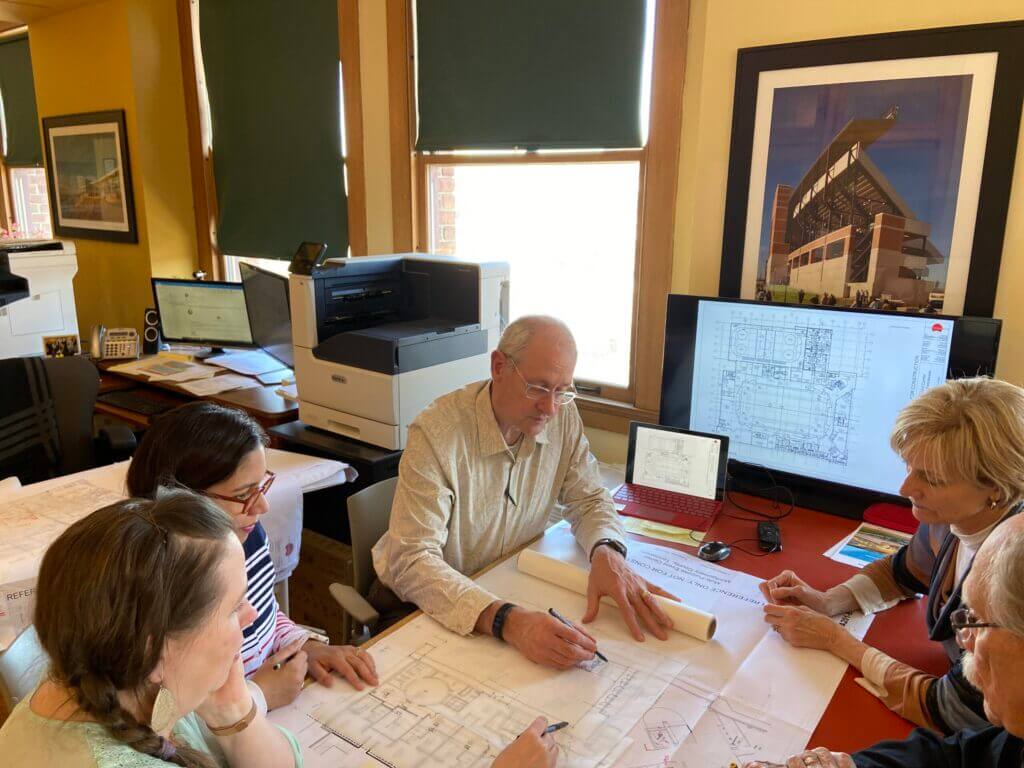 Convergence Design specializes in public assembly architecture, offering a wide range of architectural designs for public spaces.  In addition to designing arenas, ballparks, convention centers, recreation centers and similar facilities, Convergence Design provides a wide range of architectural and related services, including strategic facility planning, programming, master planning, design, documentation and construction phase services, and consulting services in facility analysis.  
David is a straightforward, clear thinking architect who has over 25 years of design experience, from convention, civic and commercial facilities to professional and collegiate sports venues. He knows his stuff and is a pleasure to work with.
Julian Anderson,
Rider Levett Bucknall Ltd.
David was incredible to work with. He was an excellent listener and never pushed his concepts on me during the project. This fast track process (27 months) was completed on time and on budget and is recognized by many in the industry as the best ball park in baseball. 
Steve Greenberg, former Vice President for New Ballpark Development Pittsburgh Pirates Baseball Club
Convergence Design was an asset that grew from 'contractor' to dedicated friend and trusted partner. I cannot adequately express my sincere, personal sense of gratification for the efforts they contributed that paved the way to success.
Eric Benson, City Manager,
City of Enid, Oklahoma