Our team at Convergence Design, like many, are grieving the cancellations of spring activities like baseball's Opening Day. Covid-19 has taken us all by surprise and we are doing what we can to minimize its impact and flatten the curve.
As of this week, we have been ordered to work remotely. Our physical office is closed, but we remain open for business as we work from home.
We will conduct business (mostly) as usual. Web conferencing, email and phone calls will allow us to meet regularly as a team and continue working on current projects. We look forward to teaming with you on future endeavors.
If we can assist you or answer any questions, please do not hesitate to contact us at info@convergencedesignllc.com. You can also reach us at https://convergencedesignllc.com/contact-us.
Stay healthy, and remain hopeful.

We'll see you soon, at the old ball game!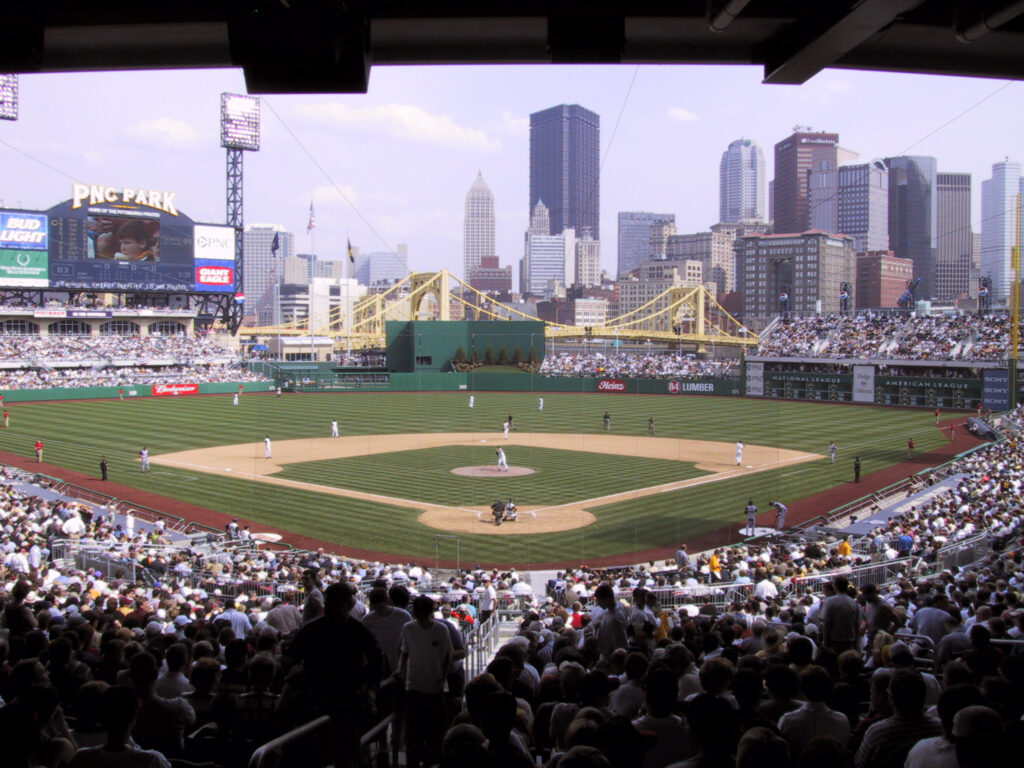 Take me out to the ball game, 
Take me out with the crowd…
March 13, 2020
Talks resumed regarding much needed upgrades to Titans' Nissan Stadium before hosting the World Cup. Venue Solutions Group in Brentwood, along with Convergence Design, conducted a study in 2017, which provided a thorough recommendation of improvements needed for the stadium to be ready by 2026.   Read more…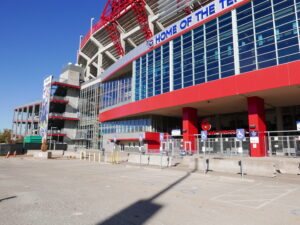 By Jimmy Settle, TheLeafChronicle.com | February 24, 2020
The Montgomery County Commission is expected to review and vote on, in March, finalized facility management and lease agreements for the downtown Clarksville Multipurpose Events Center.
The MPEC is shaping up to be a 250,000-square-foot arena facility with seating capacity for up to 6,000 people, depending on, for example, whether basketball or ice hockey events are happening.
The project management team that has been assembled for the MPEC includes, in addition to Montgomery County; Commonwealth Development Group Inc. as project manager; Convergence Design, working in cooperation with the local Rufus Johnson Associates architectural firm, as lead architect; and construction manager Skanska USA. Read more…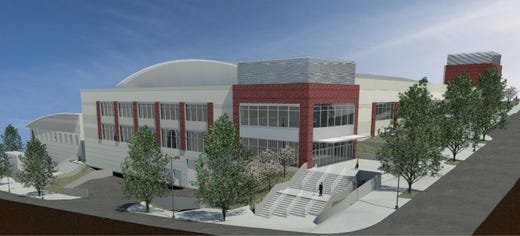 Downtown arena: Plans for MPEC released
theleafchronicle.com
January 20, 2020
Summary: Convergence Design is part of a team engaged to develop a new master plan for the riverfront in Quincy, Illinois. The team gathered with a local steering committee for the first time on January 16 to begin the planning process, which is expected to take most of 2020 to complete.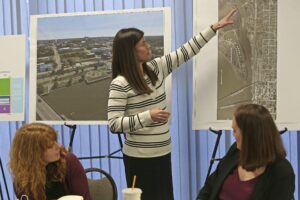 Bonnie Roy points to a view of the Quincy riverfront during a Quincy Riverfront Master Planning meeting at the Oakley-Lindsay Center on Thursday, Jan. 16, 2020. | H-W Photo/Jake Shane
By Ethan Colbert Herald-Whig  |  Posted: Jan. 17, 2020 12:01 am
QUINCY — In the first of many meetings to come, the Quincy Riverfront Development Steering Committee met Thursday and outlined the yearlong process of developing a comprehensive development strategy for the city's riverfront."I think it was a good back-and-forth on expectations and what we wanted this process to look like. This was honestly the most dialogue in a committee meeting that I have had in some time," Quincy Mayor Kyle Moore said after the meeting. The committee consists of members of the Quincy City Council, Quincy Park District Commission, Adams County Board and members of the public. Read more…
November 25, 2019
A team led by Convergence Design has completed schematic designs for a new arena in downtown Clarksville, Tennessee. The arena will be used for basketball, hockey, and concerts, and will also include a second ice sheet for practice and public skating.
At an estimated construction cost currently at $105 million, and with bonds approved to cover all costs — both expected and, perhaps, unanticipated — at $130.7 million, the design currently calls for a multi-level, multi-purpose events center (or MPEC) encompassing a grand total of about 320,000 square feet, it's now projected. Read more…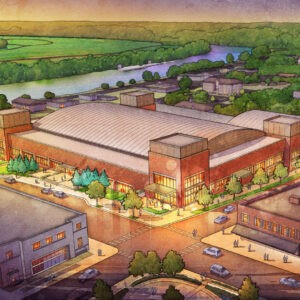 Updated artist rendering of the planned downtown Clarksville multi-purpose events center.